Benefits
Consultations at preferential price
General medicine: $ 9.00 USD
Nutrition: $ 9.00 USD
Medical speciality:
$ 11.00 - $ 12.50 USD
Discounts in diagnostic studies from 15% on:
X-rays
Laboratory
Mammography
CAT Scan
Ultrasound
Attention schedule
Pass Sales Hours
Monday to Friday
09:00 - 14:00 hr
16:00 - 19:00 hr
Saturday
09:00 - 14:00 hr
Specialty consultation passes are issued at External Consultation (MMI).
The patient requesting the pass must show the company's identification badge and major medical expenses card.
Certificado
Empresa Comprometida con la Educación de sus Trabajadores
Reconocimiento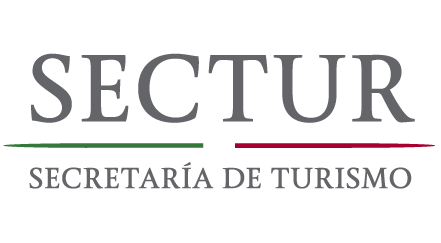 Programa Moderniza
Specialist Directory
The special cost of consultations with specialist doctors are during their private consultation hours.
Plus Service
Check Ups
Diagnostic tests and medical consultation with specialists.
Maternity Plans
Designed for a healthy and safe pregnancy.
Medical Care Agreements
Ambulatory and hospital care at a preferential price.
Loss Control
Solutions for high incidences in major medical expenses.
Health Events
Providing medical monitoring to your company.
Red Lights
Detect medical risk profiles for the work environment.
Informative Medical Talks
Take prevention and safety topics directly to your employees.
Shuttle Service
We operate the logistics of transfer to and from the hospital.
Pre-Admission and Prepaid
Ask about these services.
---
Hospital Santander: Quality Services Facilitator
We help companies get clear and reliable information that will serve as support in making decisions for the hiring of personnel, thus avoiding risks in the work environment and in the safety of companies.
The Most Competitive Medical Vanguard
Currently, companies, being an important source of employment, need to create, strengthen and sustain a culture in occupational risk prevention that effectively protects their valuable human capital and comply with the current legal framework.
In this way it is feasible to know to what extent a certain risk is affecting the health of the exposed workers, allowing to establish adequate prevention measures.
We provide a strategy for companies looking for competitive costs, reduction of risks at work and a personalized approach to their needs. With this information, the employer can make better informed decisions in favor of a better work environment.
Labor Welfare
Our services help foster a more pleasant work environment with healthier employees.
Our commitment is to be an ally that facilitates compliance with current labor standards and develops strategies to achieve the objectives of companies that have acquired social responsibility as part of their ethics and that trust that their employees' health is a essential factor of competitiveness.